S·DEER DESIGN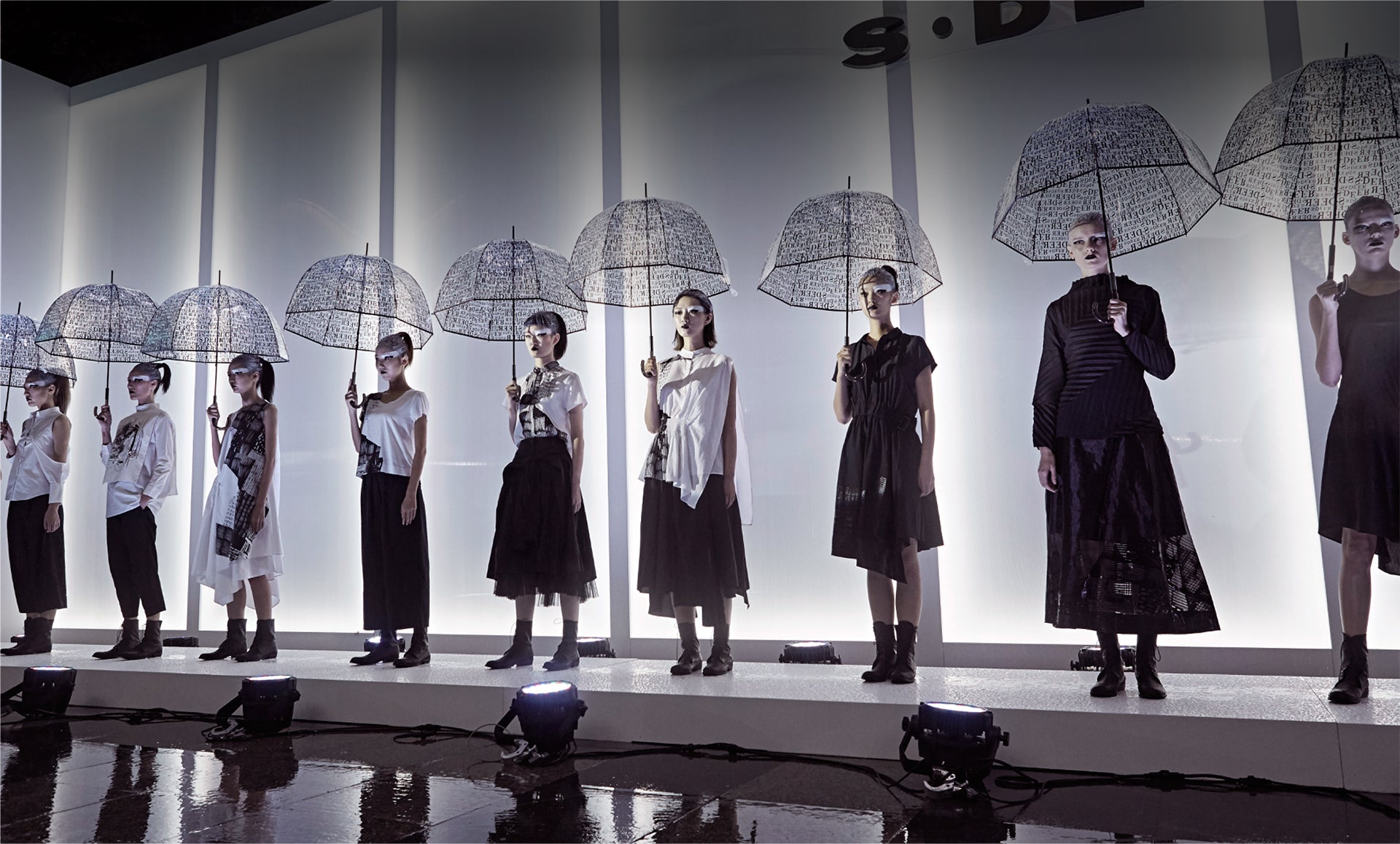 As a fashion design brand company with artistic creativity as the core, S·DEER has an excellent team of designers from Paris, London, China, Vietnam and other regions, and has a broad fashion vision. The brand design is inspired by naturalism, avant-garde spirit and classic culture. Artistically handles fashion language and outputs clothing works with a high degree of international fashion aesthetics.
Ink Wash
Whether it is the drip painting method of the Western abstract expressionist master Pollock or the splashing ink technique in Chinese ink art, they express unrestrained improvisation and accidental effects.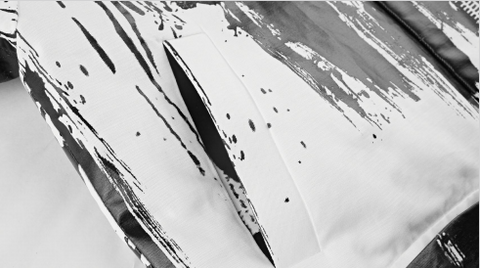 The visual inspiration of this series comes from this. The seemingly casual splashing elements freely develop an impromptu beauty, unrestrained and free tension. This is also the concept expressed by this series of clothing. The essence of fashion is not choreography, but freedom. 
This series uses black ink splash glue printing, which forms a strong color collision with the white fabric. The splashed ink printing has dots, lines and surfaces combined with metal buckle leather loops, giving the traditional ink splash printing a new life. A simple black sweater or trousers has both the elegant and intellectual beauty of traditional women and the free and independent temperament of modern women.
Spring in Greenland
Green is not only vitality, but also confusion and charm. This collection brings out the beauty of mature women through the psychedelic colors and textures of fabrics. The mesh is elegant and flexible, creating a blurred feeling.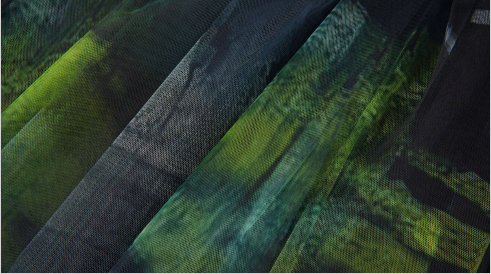 The black windbreaker and knitted high collar play a large area of coloring and calm tones. With a white backpack, they echo each other and form a contrast and foil. The pleated trousers design adds a sense of hierarchy, modifies the shape of the legs to improve the waistline, and at the same time looks cool.
Wearing a white round hat gives a refreshing impression.The layout of the printing seems to be random, but in fact the distribution of bright green and dark green forms a gradient layer, and the arrangement is just right.